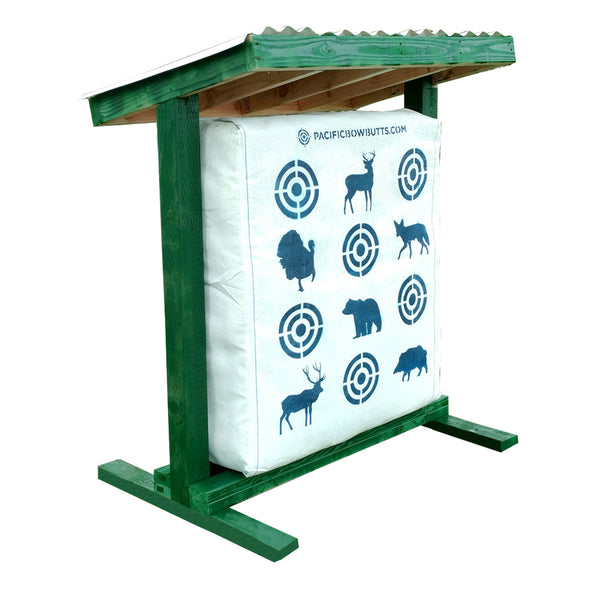 Many municipal agencies have proven our system saves significant time and money.  Minnesota DNR and numerous cities in Minnesota, Ohio Wildlife Areas and parks, Colorado Parks,  Missouri Dept of Conservation, Wisconsin parks and DNR, Sportsman's clubs and archery clubs, are overwhelmed about the double savings…  Range maintenance time and expense are no longer major issues when using Pacific Bow Butts.  We've been manufacturing archery targets and archery backstops over 20 years.  We are truly a proven system that saves money and maintenance time.
DNR and public park archery ranges within cities, county or state face severe budget problems every year to maintain their archery ranges. Constant man-hours and associated costs spent on maintenance can be eliminated as high as 75% when using the proper backstop system.  Pacific Bow Butts Super Butt and PBB 48 are these unique system. We have national proven results that significantly save archery ranges maintenance time and expense. These two large archery target systems are the best in the industry.
Many public ranges are unsupervised therefore backstops are shot with broadheads. When removing broadheads, it rips and tears leaving synthetic material scattered throughout the range.  Pacific Bow Butts archery target backstop model "SUPER BUTT TARGET will not litter ranges when broadheads are extracted.  This target is made from natural environment friendly material. 
  If you have any doubts about our system, please call or email sales@pbbts.com for testimonials. By all means please contact us with any questions or concerns that you might have.